THE NEW GOSPEL: THE FIRST MISSION  by MILO RAU | 10 November | 15h Port of Sant'Erasmo



What would Jesus preach in the 21st century? Who would be his disciples? And how would today's supporters of secular and spiritual power respond to the return and provocations of the most influential prophet and revolutionary in human history? With "The New Gospel", the celebrated playwright Milo Rau and his group return to their origins by staging the Gospel as the passion of an entire civilization. The well-known activist Yvan Sagnet will play the first Black Jesus, and the twelve apostles are the migrant labourers who work in the fields of Southern Italy. The new Jesus and his apostles will arrive from the sea to the port of Sant'Erasmo. From there, the performance will cross the city before culminating in a multimedia performance at Spasimo. The performance is the third and final stage of a trilogy inaugurated in Matera, European Capital of Culture and continued at the Teatro Argentina in Rome.

---
MANUFACTURIST | 8 November | 19h Teatro Garibaldi
ManufacTurist is a theatrical performance about working men and women, contemporary forms of employment and about artists in the factory, tourists of art and culture in the realities of the workers' world. It is an exploration of commonalities between artists and workers aiming at constructing understanding between the two communities. The performance is produced by Polish cultural and political organisation Krytyka Polityczna and in collaboration with Strefa WolnoSłowa Foundation.
---
TRANSEUROPA CARAVANS PERFORMANCE | 9 November | 17.30h Piazza Magione
In the year of the European Parliament elections, a group of young activists and performers travelled throughout 15 European countries on board of 5 caravans reaching out to places of struggle and resistance. With an artistic open-air performance, the collective now arrives to Palermo to narrate what they saw along their way.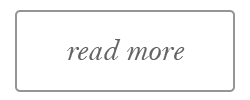 ---
STREET PERFORMANCE "BEYOND THE WALL" | 10 November | 12h La Cala



The theatrical and musical performance curated by the Palermo-based organisation Maghweb, will lead the participants on a journey of exploration on the theme of "walls". Afterwards, the theatrical collective Teatro Due Mondi will curate Come crepe nei muri, an artistic performance based on the experience and the meaning of borders.

---
"THERE IS (NO) SEA IN PALERMO"  | 10 November | 11h Ecomuseo Mare Memoria Viva
Ecomuseo Mare Memoria tells the urban and social transformations of Palermo from the post-war period to the present through testimonies, stories, images and memories linked to the sea of the city. The Museum will organise a curated urban walk that presents Palermo through the story of its seashore.  In the context of the Festival, the museum organizes an urban walk and a guided tour.