NEW UNIONS | 7 November – 8 December



New Unions is an artistic and political campaign launched by Dutch artist Jonas Staal in 2016. In a site-specific exhibition developed for Palermo, the artist will transform the Teatro Garibaldi offering a retrospective of the work done by the campaign while simultaneously constructing a space to host debates and meetings. From a large-scale floor carpet that maps progressive parties and platforms across the European continent to video works visualizing alternative parliaments in abandoned stadiums and oil rigs, from national flags turned into Pan-European symbols to large constructivist stars emerging from the floor: Staal's projects turns the theater into a campaign for the political imagination.

---
N38E13 – TENTACLES IN SICILY / SCRATCHING THE SURFACE di KG AUGENSTERN 6-17 November
The Berlin duo Kg Augenstern, exploring abandoned Sicilian places, understood as spaces for the transformation of the landscape, scratch the sensitive "surface" with their "Tentacles" (extensible devices in fiberglass), detecting the specific sound. The research investigates existence and boundaries in places where history has determined a transformation between the presence/absence of man. The result of the research is presented in the form of an audiovisual installation in the Ex Oratorio di Santa Maria del Sabato. The project, curated by N38E13, is realized in collaboration with the Goethe-Institut Palermo and the Institute Français of Palermo.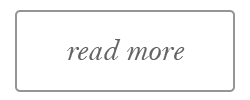 ---
TRANSHUMANCE: ALBERTO AMORETTI AND GIOVANNI HANNINEN | 6 November – 8 December
The first edition of Transhumance, an exhibition series for the public space curated by Izabela Anna Moren, opens with the double project People of Tamba and Senegal/Sicily. The photographic project People of Tamba by Giovanni Hänninen, comprised of 200 pictures, creates a typological catalogue of the society of Tambacounda, the largest city in the Senegal's most internal and rural region and the point of departure for the majority of Senegalese migration. The documentary series Senegal/Sicily created by Alberto Amoretti and Giovanni Hänninen speaks sincerely about the risks of travel and the lives of those who have arrived in Europe. Together, the two projects create a dialogue between the life before and after migration.